member of the Greater London Assembly
Zack Polanski was elected a member of the London Assembly together with Sian Berry and Caroline Russell on 6 May 2021.
Zack is also a spokesperson for Make Votes Matter (the campaign for Proportional Representation) and the British Red Cross.
Zack has campaigned for young vulnerable EU workers to be paid in the hospitality industry and is one of the founding directors of the Save the Black Cap Campaign - which have successfully fought off an LGBT+ space being turned into luxury flats.
Zack Polanski has long advocated for safer streets and cleaner air and has been involved with campaigning for cycle lanes in Kensington High Street.
Along with fellow Greens he's been a spokesperson for Extinction Rebellion and marching in solidarity with the school strikers and those who say no to a third runway at Heathrow.
In the 2019 election, he ran for the Green Party against both Nickie Aiken (Conservative MP) and Chuka Umuna (ex Liberal Democrat MP) in Cities of London and Westminster.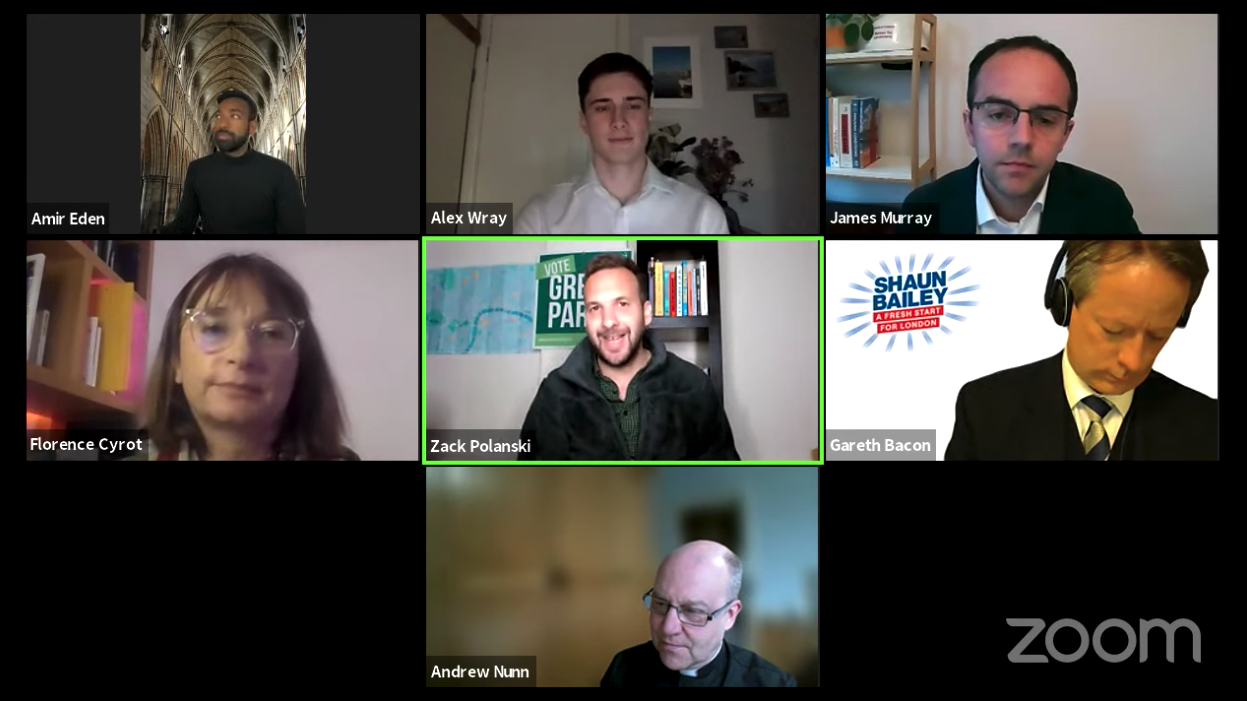 Watch the most recent hustings at Living Bankside taking place in Southwark Cathedral. 27 April 2021.