West Central London Green Party covers Westminster, Kensington & Chelsea, Hammersmith & Fulham and the City of London Corporation, across five parliamentary constituencies: Chelsea & Fulham, Cities of London & Westminster, Hammersmith, Kensington and Westminster North.
online event: Green Investing - What is it and how can it work? Thursday, January 21, 2021 - 6:00pm. Find out more.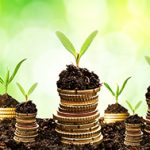 countdown to the elections
Only Greens have a record of speaking up for action strong enough to tackle the climate change emergency.
Greens are passionate about building a country where everyone has a good quality of life.
Community is at the heart of everything Greens do.