THE GREEN PARTY IN HAMMERSMITH & FULHAM
the Green party will be fielding candidates in the 2022 local government elections. contact us to find out how you can help.
hammersmith bridge set to benefit pedestrians rather than car drivers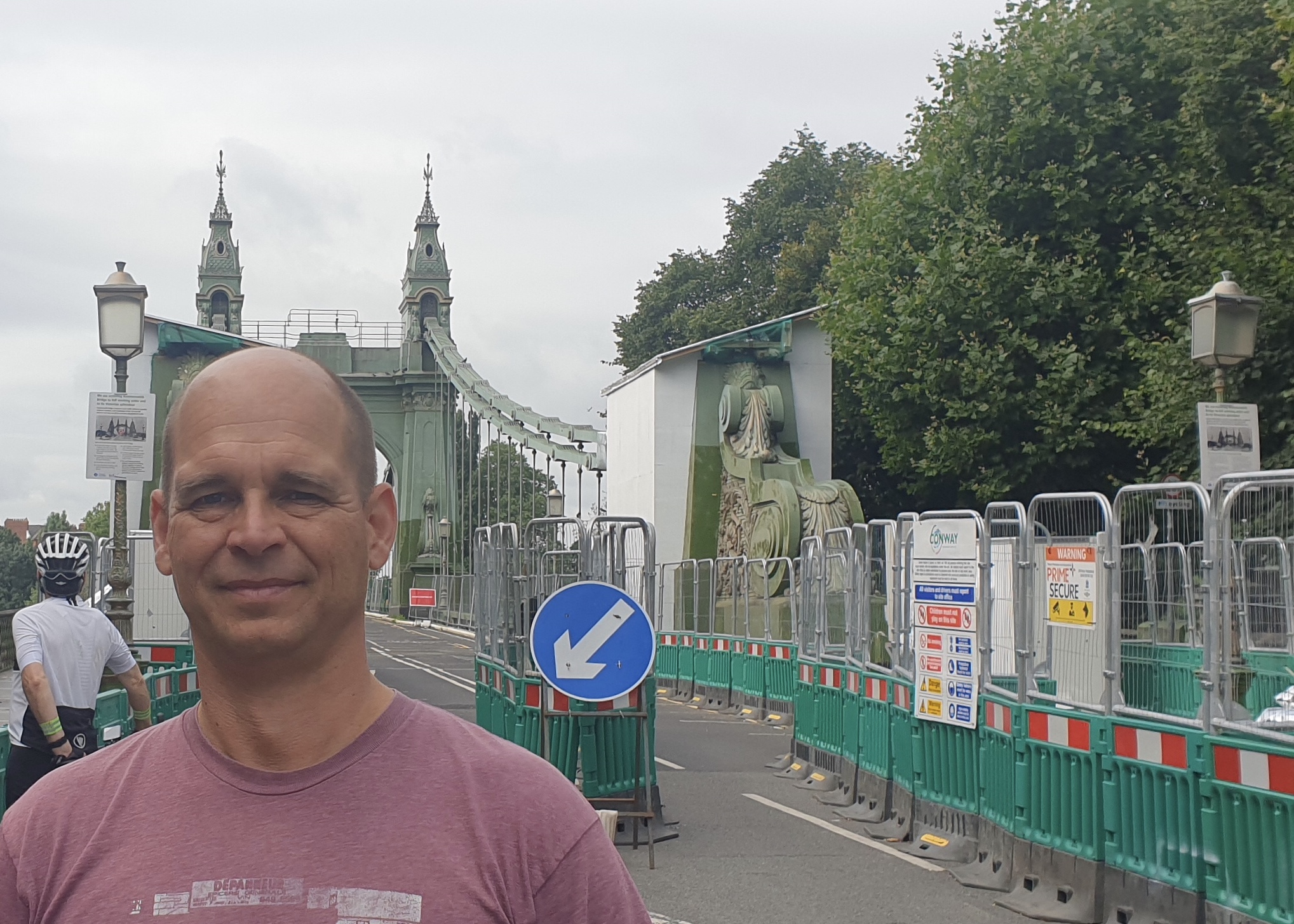 Fantastic news for Hammersmith and Barnes, and for many more in SW London. Hammersmith Bridge is once again open for pedestrians, people in wheelchairs, cyclists, e-scooters, and many more. A vital link for commuters, school children and people enjoying the Thames tow path for their leisure is back.
The bridge has been closed to motor traffic for over two years now. After it initially remained open to non-motorised traffic, last summer's hot temperatures forced a full closure of the bridge, causing much pain for communities on both sides of the river.
"It was great to see the joy and relief the re-opening brought", says Fabian Frenzel, Green Party Activist from Kensington. 'I cycled down on Sunday with my daughter and it was amazing just how many people were taking pictures, chatting with the staff maintaining security on the bridge. It felt like the whole community was celebrating.'
"I can highly recommend using the bridge for little excursions in West London. You can cycle along the river all the way to Richmond and beyond, or loop around, taking in Putney Bridge and Bishops Park in Fulham." Frenzel says.
The Green Party has long campaigned to make the re-opening of the Victorian Bridge for non-motorised traffic a priority. "It is clear that the bridge may last a lot longer if there were no cars allowed back onto it, so we would suggest it may be best to keep it closed for private cars for the future", says Hammersmith Green activist Colin Murphy.