THE GREEN PARTY IN KENSINGTON & CHELSEA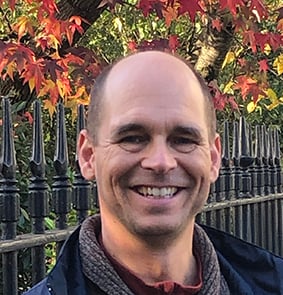 The Green Party will be fielding a number of candidates in the May 2022 local government elections. Local resident Fabian Frenzel is standing in Norland ward.
On Monday, 12 July 2021, unexpected flash flooding occurred in Norland, in and around Portobello Road and Kensal Park Road, causing devastating damage in people's homes and local businesses.
The effects will be felt for a long time to come. Businesses had to close, and the Green Party spoke with residents who informed us that everything in their properties was totally destroyed.
"This is so tragic for so many people, but one of my hopes is that it will continue to draw people together out of their adversity" said Fabian Frenzel, Green Party candidate for Norland in the council election next May, adding "What is needed now is practical help from insurance companies, and for the council to address immediate relief needs. In the long run, businesses need support to get back on track, and the council needs to make sure it is putting support in place for recovery."
We spoke with business owners about the flood, and were told that they had never experienced this type of flash-flooding before. However, they now have serious concerns that such an event could occur again.
One potential reason provided for why the flooding was able to build up so quickly was due to street level blocking of the drains, as well as the old Victorian drainage system. But questions need to be asked about whether the private company Thames Water has potentially prioritised its profit over the necessary upgrading of the sewers and waste water systems needed for London.
"It cannot be right that private water companies are charging residents for water services, but do not deliver the service", says Frenzel, who points out that Norland businesses and residents cannot move their custom from Thames Water. He adds "A privately owned monopoly is never good news for customers".
More serious questions remain about the role of global warming, as has been seen across Europe and in China since the London storm.  Scientists tell us that we need to expect more heavy rainfall, with more flash floods to come. Frenzel says: "There can be no more wait and see approach to tackling the causes of climate change: we need to move to net-zero CO2 as fast as possible"
The Green Party has long pledged to make the climate crisis the No 1 political priority it needs to be.